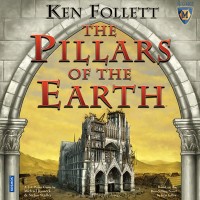 The Pillars of the Earth
England at the beginning of the12th Century...
Prior Phillip of Kingsbridge has a glorious vision. To build the largest, most beautiful cathedral in England. To accomplish the task, Phillip recruits the most renowned builders in the country. However, the fate of the Cathedral is constantly threatened by all manner of catastrophes and oppositions.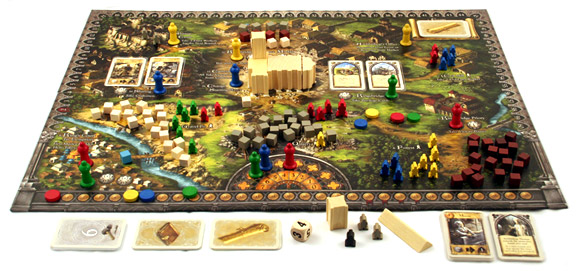 The Pillars of the Earth is based on Ken Follett's best-selling novel. Players join together to help build Kingsbridge Cathedral. Using your workmen and resources, you must wisely deploy assets to overcome unexpected difficulties and shortages to prove yourself the greatest builder of them all!
Will your efforts be recognized when the Great Cathedral at Kingsbridge is complete?
Add a Review for "The Pillars of the Earth"