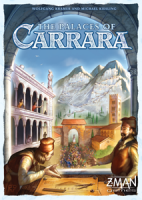 The Palaces of Carrara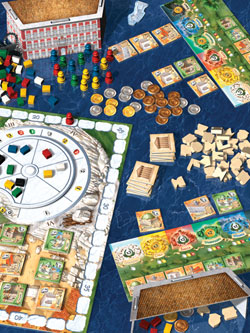 Each player is at the head of a princely family. The families were ordered by the King to build magnificent buildings in the various cities and enrich them with the most unusual objects. On special occasions, the families will invite the King so that he may inspect their progress.
Depending on where they built their buildings, the families will be granted coins by the King, which they will be able to use to acquire more building materials or victory points. At the end, only the family with the most victory points shall claim victory for itself!
Add a Review for "The Palaces of Carrara"