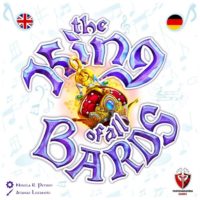 The King of All Bards

The King of All Bards is a game of medieval show business, where players are bards competing in a race to become the richest and most famous performer.
They achieve that by touring around the town's pubs and singing songs, amassing both money and fans, dueling other bards and provoking the occasional brawl in the crowd. Alongside the repertoire of songs, all bards have a set of tricks that allow them to sabotage opponents or boost their own performance.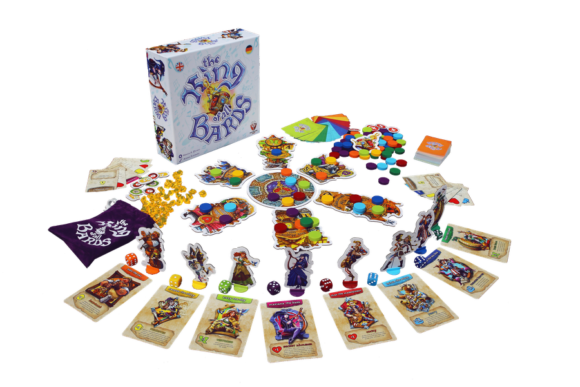 Add a Review for "The King of All Bards"