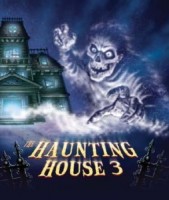 The Haunting House 3: A Ghost Story
Ahhhh... you love the autumn! The leaves are changing and Death hangs in the air!
Okay, so it's Halloween you love. What started as a bet has become an obsession. Sure, the second floor was confusing. It was fun though, and no one got hurt. But, since then, something in that attic keeps calling your name.
Looks like it's time to hit the old Breitenstein House again. And this time... getting out is a luxury you might not have!
The Haunting House 3 adds new strategic elements, disappearing halls, new cards...
Oh... and with the new pawns, you might become a ghost and haunt the house yourself!
Add a Review for "The Haunting House 3: A Ghost Story"