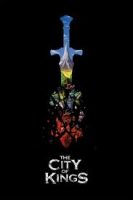 The City of Kings
CHOOSE A CHARACTER
In City of Kings, you get to play one of 6 characters that will help to decide the fate of the world. As you level up you'll continue to customise your character whilst progressing along the skill tree choosing from the 12 unique abilities each character has.
EXPLORE THE WORLD
You'll travel across the Ageless Realms and enter the destroyed lands of Azure Rise encountering monsters, quests, ancient sites, resources and more. Each time you play the board will be randomly generated from the 50 tiles contained so you'll never know what's around the corner!
GET WEAPONS
As you gather resources and help survivors by completing quests you'll be able to trade for more powerful equipment preparing you for what comes next. But be warned! your resources are shared between the team so you may need to argue your case!
Add a Review for "The City of Kings"