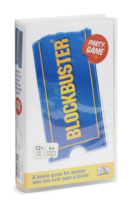 The Blockbuster Party Game
Bust out the popcorn and roll out the red carpet because Blockbuster is back with a party game about all the movies you know and love.
Open up the VHS box, assemble your Blockbuster parking lot and split into two teams. The first team to collect a VHS from all eight genres, wins!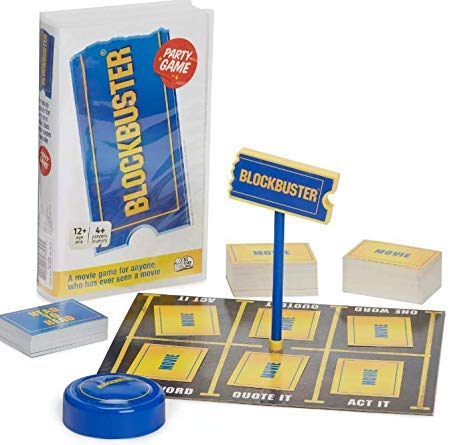 Just like all great Blockbusters, this one's a double bill. For round one, each team chooses a player to go head-to-head in a Movie Buzzer Battle. Grab the buzzer and flip over a Head-to-Head Card to reveal a category (e.g. 'Movies with dogs'). As soon as a player thinks of a movie that fits, they shout it out and slap the buzzer. The other player now has 15 seconds to fire one back and put the pressure back on their opponent. First player to run out of time, loses.
The winning player takes an advantage into round two – Triple Charades Jeopardy! They take six movie cards, give the hardest three to their opponent, and keep the rest for themselves. They'll each have 30 seconds to get their team to shout out the movies using three tricky techniques – acting out the film, making up a quote and describing it with just one word. Whenever a team gets one right, they add it to their collection. First team to grab one from all eight genres are the winners!
Available at Target! >
Add a Review for "The Blockbuster Party Game"