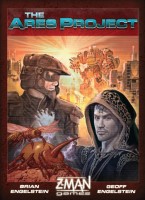 The Ares Project
Earth has been devastated by thousands of years of human exploitation. The salvation of mankind lies millions of miles away, in the Martian tundra. Mankind embarks on The Ares Project, an ambitious and audacious program to terraform and colonize the red planet. As they spread across the surface of Mars, four factions will fight for the future…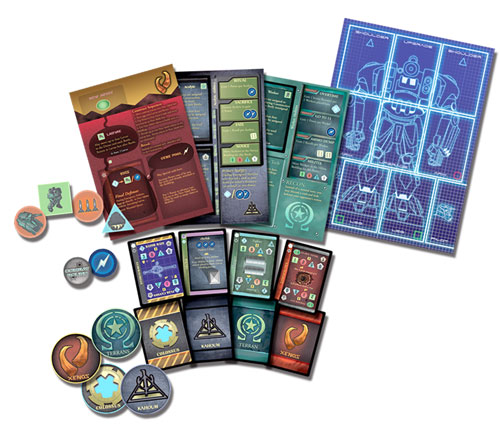 Terrans: The remnants of the global Earth Defense Force, the Terran Alliance is making a last stand for democracy.
Kahoum: An ancient cabal that has kept their existence secret, the Kahoum have mastered psychic forces and are ready to reveal themselves to the rest of humanity.
Colossus: A renegade team of underpaid engineers retreated to a secret lab to create the ultimate fighting machine: The Colossus. It is the equal of an entire army, and is prepared to wreak havoc.
Xenos: The original inhabitants of Mars, they have lain in dormant hibernation for millenia. Now the human terraforming has awakened them from their slumber.
Lead one of these four unique sides in fast-paced, card-driven action. Build your forces, upgrade them with advanced technologies, and launch them into battle.
Add a Review for "The Ares Project"