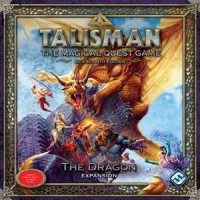 Talisman: The Dragon
Three new Draconic Lords vie for rulership of the Firelands–Varthrax, Cadorus, and Grilipus. Talisman grows more dangerous as they struggle to claim dominance over their territory and the Crown of Command.
The Dragon expansion offers players even more choices and strategic challenges, including a new, dual-sided Inner Region for their heroes to conquer. The alternate sides allow you to face familiar terrain along a path that requires all new tactics, or to venture into the Dragon Tower, where a hero's every step meets opposition by the Dragon King's minions and leads him ever closer to an ultimate confrontation with the Dragon King, himself.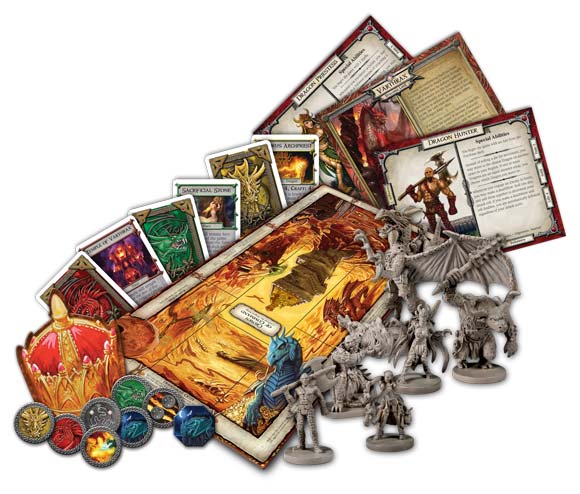 Talisman: The Dragon brings the Draconic Lords and their legions of dragons to life with over 300 new cards and tokens, and six new characters are introduced with dynamic miniatures.
Any hero who dares confront the Dragon King must be prepared for an epic battle!
Add a Review for "Talisman: The Dragon"