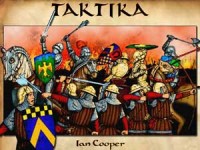 Taktika
Alliances have been broken and the fields of your homeland are once again slick with blood.
Taktika is a fast playing game of medieval style battles that use wooden discs to represent your armies. Command an entire army with just your fingertip. All movement and attacking is accomplished by flicking.
Add a Review for "Taktika"