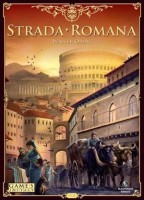 Strada Romana
At the beginning of the second century, AD, Rome was a sprawling metropolis at the center of a world-spanning empire. Cartloads of supplies and goods stream into the city without end, travelling from the port of Ostia to the gates of the city along the "Strada Romana," the Roman Road.
A successful merchant, or "mercator," must navigate this traffic to deliver valuable goods. But he must also have a keen eye for any opportunities along the way.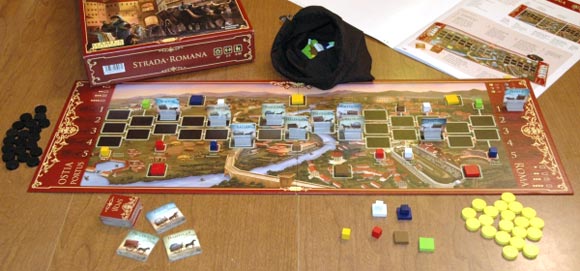 In this game by Walter Obert, players contend with rival merchants and traffic jams as they seek profit and wealth. And what's wrong with a little side bet on which wagon will reach its destination first?
Add a Review for "Strada Romana"