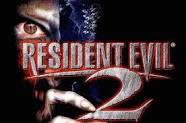 Resident Evil 2: The Board Game
Resident Evil™ 2: The Board Game is a co-operative survival horror game for 1-4 players set in the Resident Evil™ universe. Players choose from a number of familiar characters before venturing into the zombie-infested streets and buildings of Raccoon City in a desperate fight to escape the nightmare!
Designed specifically for the Resident Evil™ universe from the ground up, this game brings the thrills—and the dangers!—of the setting to the tabletop. World-class miniatures and innovative new mechanics help deliver an experience that captures the essence of the much-loved original video games while offering new twists and turns.
Resident Evil™ 2: The Board Game combines intense resource management and an innovative Tension Deck mechanic to create an enthralling experience for veterans and new players alike. With world-class miniatures that are faithful to the original in every detail, this game will capture the essence of the classic genre-defining Resident Evil™ 2 video game.
To survive the nightmare, players must explore dangerous and foreboding places for clues, equipment, and weapons that are critical to staying alive. Unusual sounds or barely glimpsed movement could hint at disaster. The Tension Deck forces players to carefully consider traveling through each area—and whether they can afford to avoid it altogether.
With precious few bullets and recovery items, every step into the unknown presents a difficult decision. Do you dare explore that darkened room? Can you afford to face your enemies head-on? Putting a bullet into an enemy isn't always the only way to survive!
Resident Evil™ 2: The Board Game is a fully cooperative experience. If even a single character dies, the scenario is lost, meaning players must work together in order to succeed. Each character has distinct special rules based on their personality and background which must be used to aid their allies over the course of the game.
Add a Review for "Resident Evil 2: The Board Game"