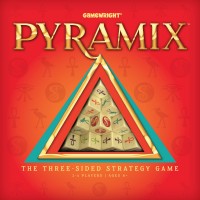 Pyramix
How to Play
Pull apart the pyramid! In this simple yet elegant strategy game, take turns removing one cube at a time from the pyramid stack. As cubes come out, others will slide down towards the base. Plan your moves carefully as the bottom-most cubes are worth big points at the end. And watch out for cobras that may drop in and take a bite out of your score!
About This Game
There are many things we love about Pyramix but the one we find most surprising is that it was created by Tim Roediger, who also designed our popular (and highly whimsical) card game, Dweebies. It's great to see his range of game design talent! This game presents an interesting strategic tension between present and future actions. Do you pull out a high-scoring cube early or go for ankhs with the hopes that it will yield big rewards at the end of the game? Try out different strategies and see if you can triangulate your way to a win!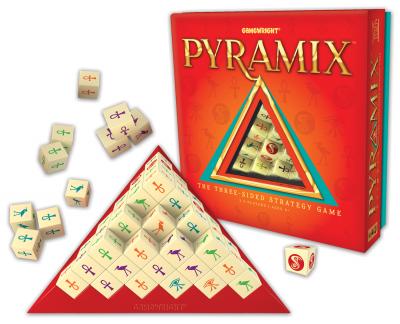 Enhances the following skills
Visual Discrimination
Strategic Thinking
Add a Review for "Pyramix"