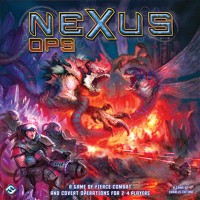 Nexus Ops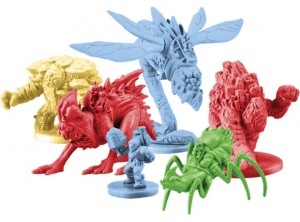 Nexus Ops is a board game of fierce sci-fi battles and fantastic alien creatures in which two to four players control factions of corporate troops and strange life forms on an alien moon. Players deploy troops from their home base to explore the landscape, mine resources, purchase troops, win battles, and fulfill missions, all in an attempt to gather enough power to claim the moon for themselves.
This new edition of this classic title features detailed plastic figures, stunning new art, a clarified rulebook, and a host of optional rules and variants. Race to the monolith in King of the Hill mode, face the peril of the deadly Vortex, or introduce a full set of alternate unit powers!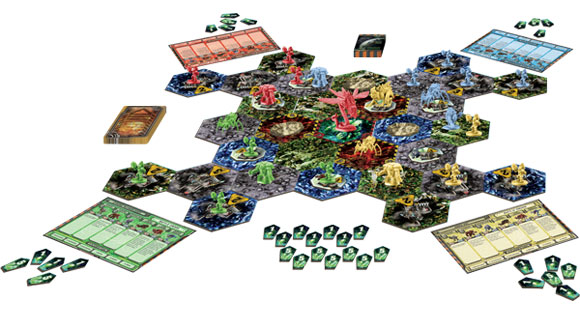 Add a Review for "Nexus Ops"