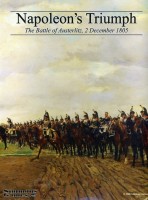 Napoleon's Triumph
"If the enemy dares to descend from the heights to take me in the flank, they will surely be beaten without hope of recovery."

– the Emperor Napoleon, two days before the battle
On 2 December 1805, the Emperor Napoleon had lured the Allied Army under Czar Alexander into attacking him in one of the most famous traps in military history. The Allied army attacked but was split in two by a French counter-attack and disastrously defeated, giving Napoleon one of the greatest victories in the history of war – Austerlitz.
Napoleon's Triumph is built on the same foundations as its acclaimed predecessor, Bonaparte at Marengo, but is bigger and grander in scale. It uses two boards to make a double-size 44" x 34" map of the Austerlitz battlefield and has twice as many pieces as the earlier game, but defying the tradition that big wargames must also take a long time to play, Napoleon's Triumph can be played from start to finish in a single evening.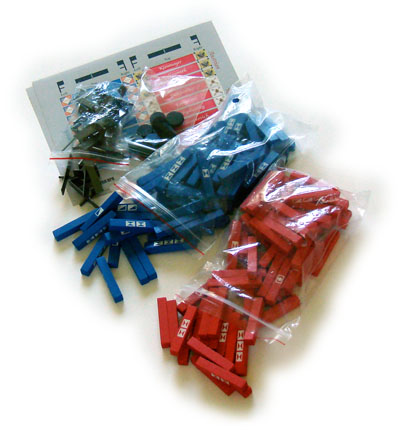 Add a Review for "Napoleon's Triumph"