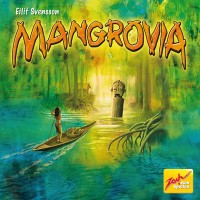 Mangrovia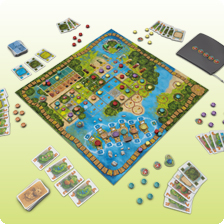 As the boat circles around the ritual sites of the archipelago, you will learn who will be suited to become the new chief. The more you stock up on valuables from the island, the less you will be able to use them. The more you hurry to build the huts on the divine paths, the more patience the gods will demand from you.
MANGROVIA connects familiar game procedures with refreshing innovation. On the divine archipelago, ONE decision entails TWO game turns. The principle is: The last will be the first.
Add a Review for "Mangrovia"