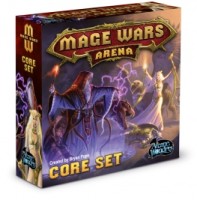 Mage Wars: Arena
From Arcane Wonders: Today, we are happy to announce a dynamic change to our Core Set for the award winning Mage Wars® game! Beginning in early 2015, we will be shipping the 4th edition printing of Mage Wars, and with it, comes several dynamic updates that are sure to excite!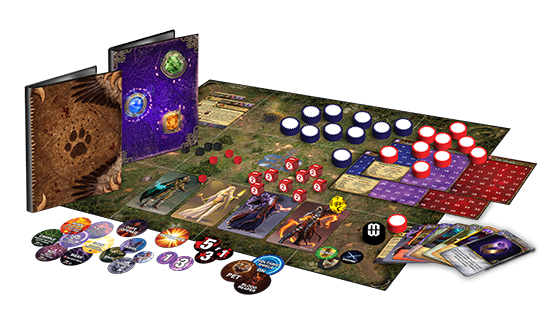 First, as you can see, there is a new box! We will be moving to a 12 x 12 box size, which will make many shelves, both in retailers and in homes, happy! But aside from just a new box design, we have many exciting new features:
2 New Spellbook designs
New Arena Board design
Alternate Art for Bear Strength, Dispel, Dissolve, Minor Heal and Rhino Hide
New Artwork for Battle Fury, Force Push, Hand of Bim Shalla, Teleport, and Temple of Light
Plus, 14 additional spell cards have been added to make spellbook building easier, including Dispel, Dissolve, Force Push and others.
Add a Review for "Mage Wars: Arena"