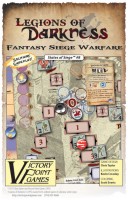 Legions of Darkness
Legions of Darkness is a solitaire, fantasy States of Siege™ game where you must survive the relentless attacks from ghastly creatures and monsters for three days and two nights - when reinforcements arrive.
You are besieged on all sides by dark legions, with limited supplies and even fewer defenders to man the walls of Highmoor Castle. Make decisions wisely where and when to attack, how to marshal your heroes, what spells to cast, and which deadly traps to build at your castle. Pray your decisions will be enough against the hordes of undead skeletal riders, the giant armored orcs, and even the fearsome dragons that you must defeat until help arrives.
With a little luck and plenty of the right decisions, can you withstand the siege? Defend your castle and survive the Legions of Darkness!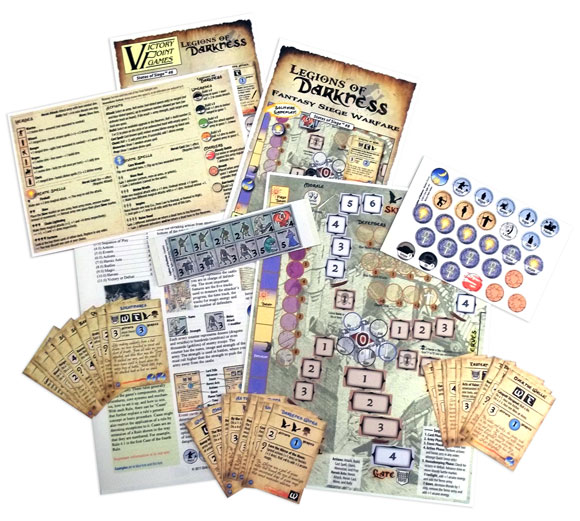 Add a Review for "Legions of Darkness"