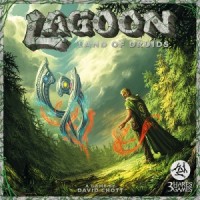 Lagoon: Land of Druids
Lagoon: Land of Druids (Funded on Kickstarter) is a game for 1-4 players that plays in about 1 hour.
Lagoon is the first world that ever was. Boundless spiritual energy flows through the land, and is the source of all the world's magic. All was in balance, until divinity was split by the rise of humanity into three energies that now vie for dominion of Lagoon: Elemeen is the energy of the spirit, Vowelon is the energy of the heart, and Deonin is the energy of the mind. In the end, one of these three energies will become Lagoon's destiny. It is up to humanity's druids to unify Lagoon.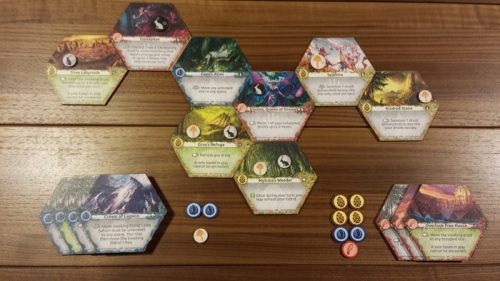 Lagoon: Land of Druids is a game about forging the destiny of a world. Lead your circle of druids in search of enchanted sites that offer magic powers, and use them to bend destiny. Each site is aligned with one of three divine energies. You will alter the balance of power among these energies by exploring new sites, adding them to the board, and by magically unraveling sites, removing them from the board. At the end of the game, the energy with the most sites in play becomes Lagoon's destiny. Position yourself on the right side of destiny, and you win!
Add a Review for "Lagoon: Land of Druids"