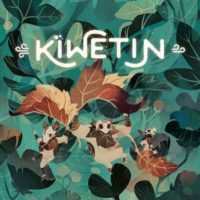 Kiwetin
A race has begun
Spirits from the Kiwetin forest started to run wild. With the wind's help, they will have to find their way and try to arrive first in order to get the sacred flower. However, the wind will play a few tricks on them. It will be a help or a hindrance What kind of game is Kiwetin? Kiwetin is a simple and addictive fast-paced boardgame.
You will play as one of these spirits. Your character's caliber affects the way you move on the board. The randomly placed action tiles offer a unique experience during each game.
Beware of whirlwinds because you might turn everything upside down
Add a Review for "Kiwetin"