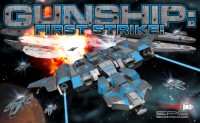 Gunship: First Strike
Visit the kickstarter page for this game >
Gunship: First Strike is Escape Pod Games' core release in a planned series of tactical space combat games. Players fight to win battles in a futuristic civil war with a variety of ship types. From the agile and speedy Fighters, to versatile Gunships and powerful Assault Carriers, every battle is a well-balanced slugfest that comes right down to the wire!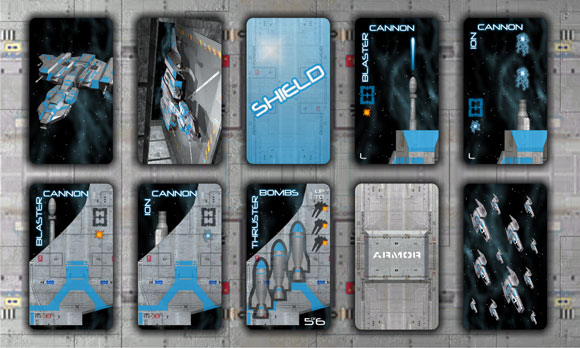 Gunship: First Strike
is…
A Card Game that utilizes Dice and Boards in a new and exciting way
A Space Battle between 2 players that lasts between 30 and 45 minutes
Customizable, Innovative and Highly Expandable
Well-Balanced. Most games are won by less than a handful of Hit Points
Flexible. A great game to start the night or to have fun playing all day in Campaign Mode
Perfect for players who like to blow things up with a variety of ship-mounted Heavy Weapons!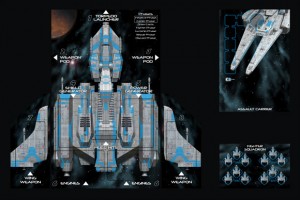 If you like the drama of sci-fi space combat, when the battle depends on getting those Shields online, fighting your way through the enemy fleet, and hitting the bullseye with your last Torpedo to win the day, you'll LOVE Gunship: First Strike!
Add a Review for "Gunship: First Strike"