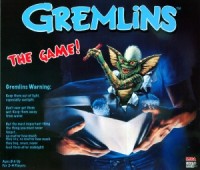 Gremlins: The Game
Gremlins Warning:
Keep them out of light, especially sunlight.
Don't ever get them wet. Keep them away from water.
But the most important thing, the thing you must never forget... no matter how much they cry, no matter how much they beg, never, never feed them after midnight!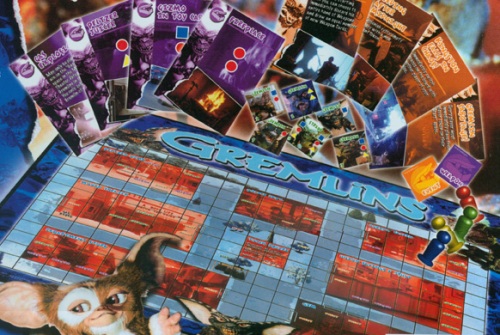 Celebrate one of the funniest movies of all time with Gremlins: The Game!
2-4 players challenge Stripe and his horde of mischievous Gremlins for control of Kingston Falls.
Use a variety of unique weapons and overcome a series of hilarious events as you capture Gremlins to score the most points.
But don't break the rules! If Stripe cannot be stopped, the Gremlins win!
Add a Review for "Gremlins: The Game"