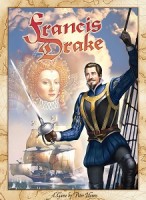 Francis Drake

Francis Drake is a highly interactive game of high adventure, where players are swashbuckling Elizabethan privateers looking to follow in the footsteps of Francis Drake by mounting three voyages of their own deep into the Spanish Main. There, they will be looking to trade for exotic commodities, raid Spanish Towns and Forts, and search for the huge Treasure Galleons carrying the riches of the Aztec and Incan Empires back to Spain.
Players will attempt to emulate the feats of Francis Drake by mounting 3 voyages to the Spanish Main. Before leaving England's Plymouth Harbour, they will have to find the necessary crew, guns, ships and supplies. These may be picked up in the streets of Plymouth or obtained via wealthy investors, Queen Elizabeth or Drake himself. Once ready to sail, each captain must chart his course on the Spanish Main and decide which forts, towns and galleons to plunder. Documents taken from the Spanish Admiral and Governor will make their tasks easier, as will informers who give information on the plans of rival captains. With their boats full of loot and plunder they will then sail back to Plymouth Harbour and be rewarded by Queen and country depending on how much havoc they wreaked on Spain's New World Empire.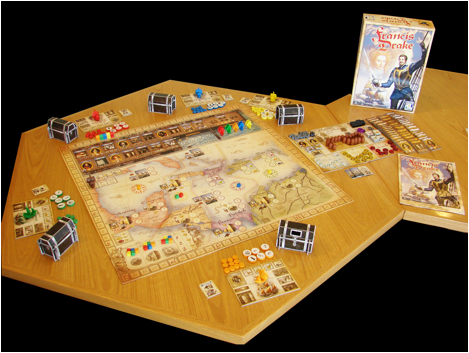 Add a Review for "Francis Drake"