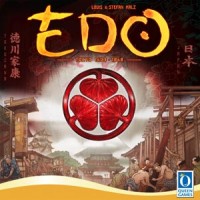 Edo
In Edo, players represent daimyo in mid-second millennium Japan who are trying to serve their shogun by using their samurai to construct castles, markets and houses in Tokyo and surrounding areas. At the start of Edo – which won "best evening-length game" in the 2010 Hippodice Game Design competition under the name Altiplano – each player has five samurai tokens, seven houses, one market and three square action cards, each of which has four possible actions on it.
Each turn, the players simultaneously choose which actions they want to take with their three cards and in which order, programming those actions on their player cards. Players then take actions in turn order, moving samurai on the board as needed in order to complete actions (to the forest for wood, the rice fields for rice, cities to build, and so on).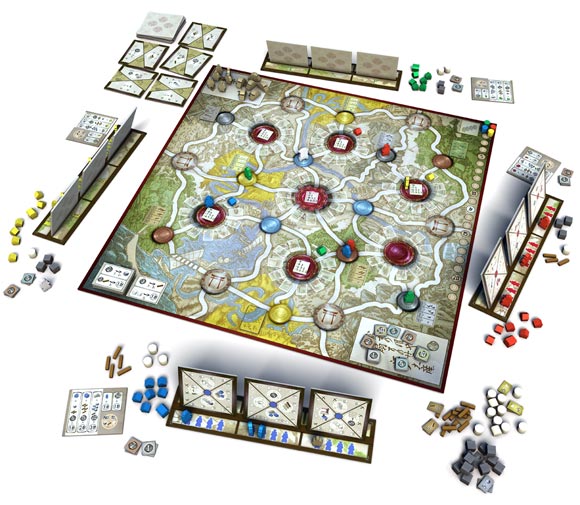 Building in cities costs resources and gives you points as well as money; as more players build in a city, the funds are split among all present, with those first in the city receiving a larger share. Players can also receive points or buy stone by dealing with a traveling merchant, whose offerings change from turn to turn.
Once at least one player has twelve points, the game finishes at the end of the round, with players scoring endgame bonuses for money in hand and other things. The player with the most points wins.
Add a Review for "Edo"