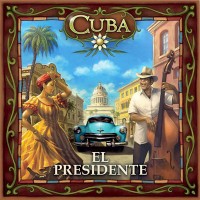 Cuba: El Presidente
The adventure in Cuba goes on.
This expansion provides new tactical possibilities. An additional game board, more and different ship cards, laws, buildings, new character cards to be used with the other characters, and a whole new phenomenon: Cuba - the Arrival of the President!
Add a Review for "Cuba: El Presidente"