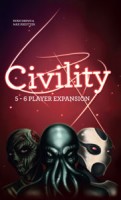 Civility – Expansion
Clones?! Cthulhu?! ZOMBIES!?! These 3 new cities are here to vie for their places in the new world…and to eat some brains. Choose between a malevolent being, power-hungry schemers, and a flesh-addicted horde of monsters in this 5 to 6 player expansion to Civility!
Cthulhu City manipulates the world, cards, and events; Clone City will take advantage of other city's powers while exploiting weaknesses; and Zombie City starts out intimidating and dominating but will rot away to nothing if resources are not properly managed. Bring new dynamics and strategy to Civility with this expansion that includes everything needed to play 5 and 6 player game when added to the base game.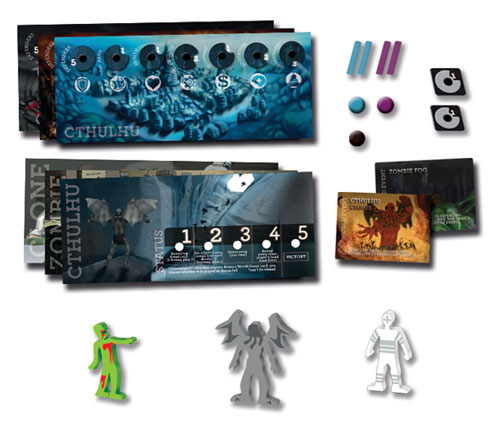 Add a Review for "Civility – Expansion"