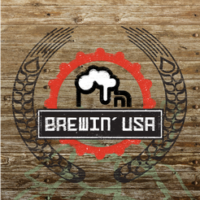 Brewin USA
In Brewin' USA, join the Craft Beer Revolution and competing to be the best Craft Brewery in the USA.
AS ALE ENTREPRENEURS… …You jump head first into the craft beer revolution and land yourself a start-up brewery. With a few heirloom Craft Beer recipes in hand, you dream of one day becoming the greatest Brewmaster in the nation. But first, you'll need to get your brewery off the ground and duke it out for limited brewing ingredients. To be successful, you will need to master the art of brewing and launch a product line tailored to win the popularity of the USA. Each region has a specific taste in beer and your craft brews will need to be strategically positioned to control the most Craft Beer market demand focusing on lucrative cities and trending regions. There will be fierce competition in the form of Brewfests where your rival Craft Breweries will duke it out for Craft Beer fame. Through brewing mastery, tactful product placement, and strategic regional control, the most successful brewery will emerge. Brewin' USA.
Add a Review for "Brewin USA"