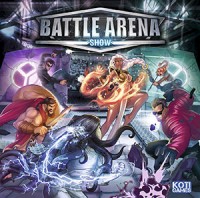 Battle Arena Show
Welcome to Battle Arena Show!
Battle Arena Show is a multiplayer strategy board game that takes place in an alternative reality, where the discovery of time travel has permitted unprecedented technological advances. This board game uses miniatures to recreate a morbid reality show, in which two teams battle to compete for the coveted title of Battle Arena Master.
Battle Arena Show brings the gameplay mechanics of the MOBA (Multiplayer Online Battle Arena) PC games to your table. 2 to 6 players divided in 2 teams will compete for destroying the enemy base. Each player will control one or more heroes and the team will receive the help of their minions to reach the victory.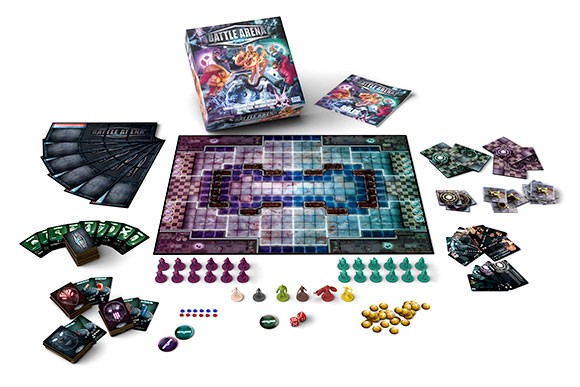 Add a Review for "Battle Arena Show"