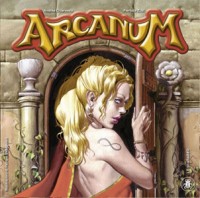 Arcanum
Fate is in your hands in this clever combination of boardgame and melding card game. Using the cards of the Tarot, you must manipulate the four noble Houses that rule the city of Arcanum. Arrange for your favored Houses to dominate the city and victory will be yours. But beware! For the power of the Major Arcana can alter your destiny with the flip of a card!
The first board game ever from the world-acclaimed publisher of Tarot cards, Lo Scarabeo!
Includes a complete deck of Tarot featuring the illustrations of Patrizio Evangelisti, used to control the action of the game.
A game of skill, bluff, luck, and intuition that plays in about 90 minutes.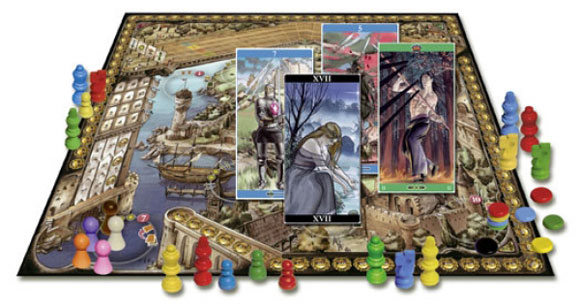 Add a Review for "Arcanum"