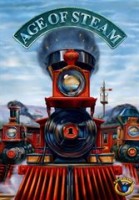 Age of Steam
Steam-belching iron horses roar West across the U.S. in the 1830's. Relive the era of pioneering U.S. railroad companies that built the track and transformed America's economy. The cut-throat action is centered on the industrial powerhouses of the growing nation: Pittsburgh, Cincinnati, Chicago, and beyond.
Age of Steam features a painted map, artwork from the renowned game artist Paul E. Niemeyer, 120 detailed plastic locomotives, a 16-page full-color rulebook, and loads of track tiles. The whistles blow and the trains rumble past, heralding the return of the Age of Steam.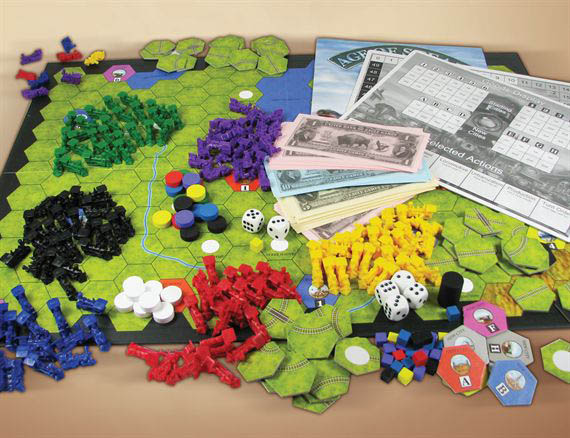 Add a Review for "Age of Steam"