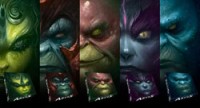 Abyss
Internal unrest brews among the court of the Abyss. The warlike Crabs bring chaos against the wise mages of the Jellyfish while the merchant Shellfish wage trade wars against the insidious Squid politicians. Can you recruit the allies you need to master the lords of the Abyss?
Venture to Abyss, where players must battle monsters, recruit allies, and sway the great lords of the deep. The right hand of ally cards will let you control the lords who will help you seize the kingdoms of the Abyss. Be careful of your foes, though, because treachery abounds in the lands under the sea!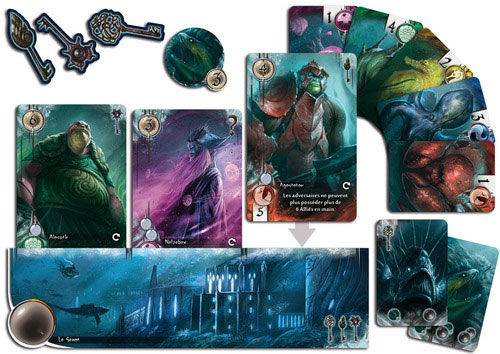 Features
Breathtaking art in a magical kingdom
Five variant covers
Exciting and tense gameplay
Co-authored by Bruno Cathala
Add a Review for "Abyss"