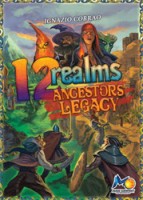 12 Realms: Ancestors Legacy
Exciting adventure begins as 12 Realms returns with an expansion entitled Ancestors Legacy! Four exciting new realms lie hidden in the Fairy World and you must prepare yourself to explore them so as to defeat all of their enemies. Kievan Empire, Golden Caliphate, Olympia, and Nile Valley are the new lands you will get to explore to learn their secrets. Ruslan, Sinbad, along with the rest of the heroes, will unite to fight against Marid, Sobek, and the rest of the Dark Lords!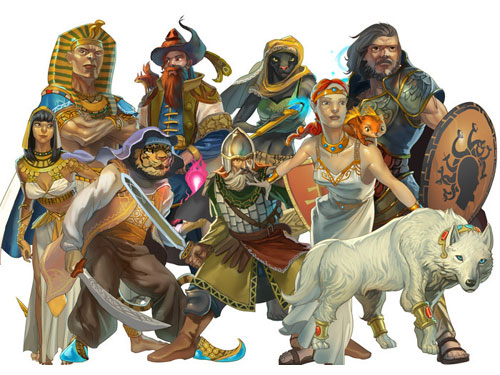 Ancestors Legacy provides a much different game through its plots. There are now three different plots for both editions, which include a background story and significantly increase the difficulty level and excitement of the game – increasing the amount of decisions that players will have to make. A plot may have you playing with six realms (combining old and new lands), facing all of the Dark Lords, or creating a really fast game with a unique set-up. Now, more than ever, team camaraderie will be necessary in order to reach victory!
Add a Review for "12 Realms: Ancestors Legacy"