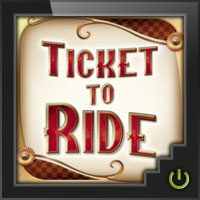 Ticket to Ride
Ticket to Ride uses the iPad's innovative Multi-Touch interface and large screen to provide a polished digital board game experience. Users can intuitively pick up train cards and place their trains on the board to connect distant cities, with the app automatically enforcing the proper rules, calculating the players' scores and keeping track of their Destination Tickets, train cards and remaining trains.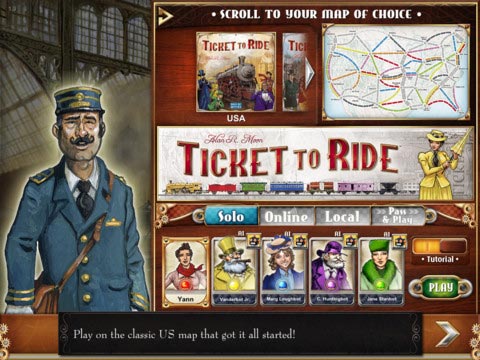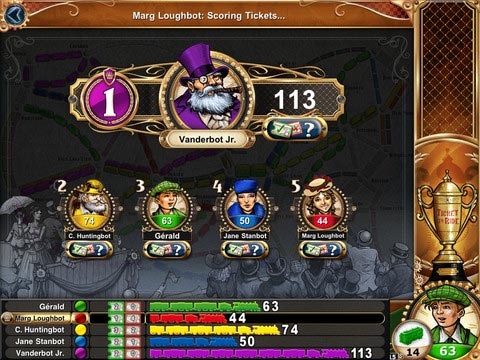 Ticket to Ride for iPad includes:
Alan R. Moon's official Ticket to Ride maps with original artwork
Online Play (WiFi or 3G) against other iPad, Mac and PC gamers with Game Center and Days of Wonder Online support
An unparalleled online player community with tens of thousands of live opponents willing and ready to play 24/7!
Solo play against up to 4 AI players
Pass-and-Play with up to 4 live opponents on one iPad
Terrific iPad video tutorial with voice acting for quick and easy learning
Detailed, interactive turn-by-turn, in-game tutorial
High Resolution maps and cards: On the new iPad, all maps now use the same high-fidelity, finely-detailed paper textures and beautiful background illustrations featured in the real world Ticket to Ride board game; And track symbols on the train routes are present even when playing in normal (non-zoomed) mode, making it much easier for colorblind players to identify different routes
Store Links:
Add a Review for "Ticket to Ride"