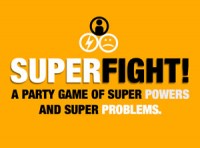 Superfight!
Can a Pope who shoots lightning (but can't see) defeat a chimp who throws grenades (but is handcuffed to a golf cart)? YOU DECIDE!
SUPERFIGHT is a new card game that is all about losing your friends over hilarious arguments over ridiculous fights. Check out the publisher overview video in the videos tab above that explains the concept.
The core deck has 500 cards. 160 characters (white cards), and 340 powers and weaknesses (black cards). These cards are used to create situations like this: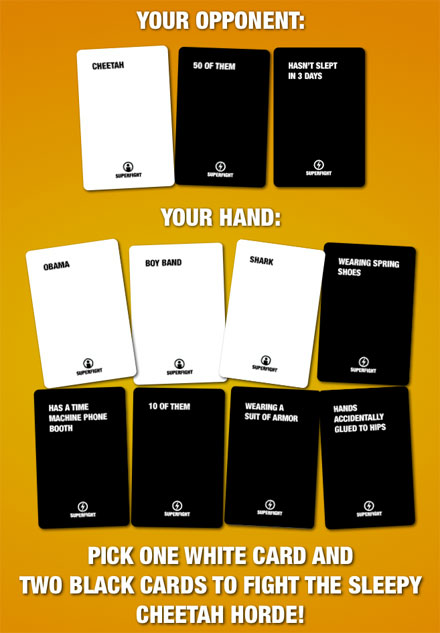 As you can imagine, the resulting discussions are amazing. The core game is pretty neutral in terms of content, meaning most people will recognize most cards.
Add a Review for "Superfight!"